Bio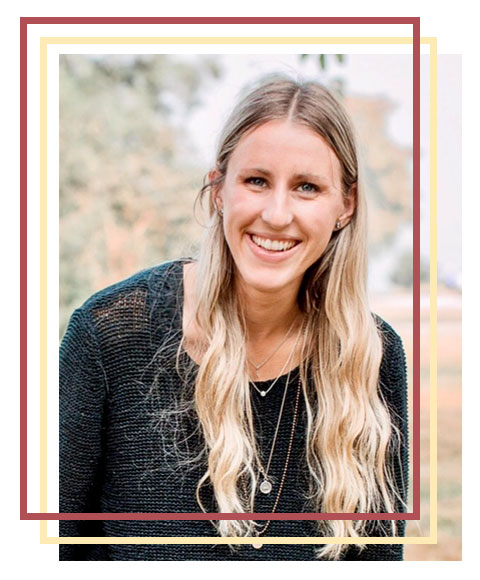 Julia is endlessly in awe of the human experience and of our capacity to heal and overcome, even amidst great challenges. In many ways Julia knew from a young age that she would work as a counsellor, likely before she understood what this could look like. Through walking her own road of recovering from an eating disorder in her past, Julia holds within her great empathy alongside a wholehearted belief that full recovery is possible. Her priority is supporting clients to find their way back to a more accepting and peaceful relationship with food, their bodies, and ultimately themselves. Her personal experiences combined with her professional training and education is rooted in deepening her understanding and continually refining her skills around how to best support individuals with a variety of experiences towards finding their way back to the wisdom and knowing that is always within us.
Approach
Julia prioritizes the therapeutic relationship and believes in creating a firm foundation of trust, upon which change can occur. She believes strongly in the healing and growth that can occur when we sit with, as opposed to resist our suffering. At the same time, she hopes that the counselling room may be a space of connection, laughter, play, and exploration.
Her approach to counselling pulls from several different modalities and her focus is on getting to know each individual client and tailoring her approach to the unique experience and needs of each individual. She works primarily with aspects of Emotion-Focused Therapy, and Existential Psychotherapy. She also has training in teaching yoga and meditation and may occasionally pull on tools from these modalities in addition to mindfulness-based approaches if clients find this useful. Her primary goal is to assist clients in uncovering their sense of agency and remembering the ways in which they are able to feel most connected, joyful, and present in themselves and their world.
It is her intention to work in a way that reminds her clients that everything they need already exists within them and to walk beside them through whatever their counselling journey may be. To be present, empathetic, and hard-working alongside them and to simultaneously step out of their way to give and hold the space for them to grow. To cultivate an atmosphere of hope where all expression and experiences are welcome. 
If you are ready to get started with Julia click on the Book Online Now button below.