Relationship & Couples Therapist
Disordered Eating Therapist
Early Signs That Being a Counsellor Would be a Major Part of My Life Journey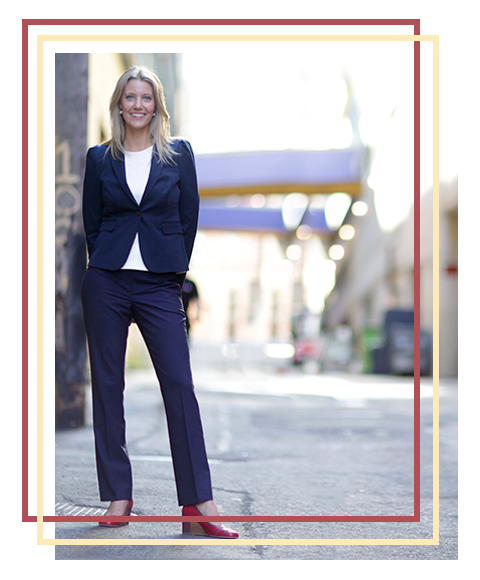 Having had an interest in helping others from a very young age, I sometimes feel I was destined to become a counsellor. I've always been happy to offer a supportive ear to those who needed it and always found it rewarding to be able to help.
My counseling areas of focus–relationships and emotional and disordered eating –have great personal meaning for me. First, I am very relationship focused –my relationships with my partner, friends and family have always been the most important thing to me. As such, I work hard at keeping them strong and healthy.
In my relationship, we encourage each other to be the best versions of ourselves. Through our love and commitment we practice engaging in a healthy relationship that focuses on growth and connection in both the good times and the challenging times. I believe it is through his loving support that I learn the most about who I am individually and in relationships, which gives me greater insight into how to best support my clients.
Second, in the past I struggled with issues around eating. For many years I didn't know how to overcome, or even make sense of, my unhealthy relationship to food. It was through strengthening the relationship with myself that I was able to resolve my problems with food.
Having grown so much through my personal challenges, it was a natural fit to develop counselling specializations in the areas of relationships and eating disorders.
The Rewards of Being a Counsellor
What really interests me about counselling is the opportunity it offers people to grow, and in some cases, to completely transform their lives. From my perspective, being able to help people overcome their problems and heal their pain is one of the most inspiring and beautiful things in the world.
Counselling can be a way of life in that it allows people the freedom to actualize who they want to be in relationship to themselves and to others. This is the source of my passion as a therapist.
I make an effort to model healthy relationships in my personal life as well as in the therapy room. I'm open about sharing aspects of myself with clients, if it is relevant and helpful in our work together.
Counselling Background and Credentials
I was fortunate to have been trained to work with a wide variety of people from all walks of life. I've counselled young children, teens, couples, families and adults.
Although I have my areas of specialization in relationship therapy and eating disorder counselling, I've helped people with anxiety, depression, suicidal tendencies, self-harming behaviors, infidelity, communication struggles, sexual abuse, trauma, family fallouts, and more.
Before starting my private practice in therapy in 2010, I was a crisis counsellor for an organization. This enriching experience allowed me to work with people who were struggling with chronic challenges helping them overcome barriers that were in the way of them being successful in their lives.
My work in crisis counselling also taught me the importance of meeting people where they are at on an emotional, mental and spiritual level. Sometimes just having someone to believe in you and encourage you is all you need to get back on your feet again.
In addition to my Masters degree in Counselling from Gonzaga University in Spokane, I have completed the 3 year Core Training in Intensive Short-Term Dynamic Psychotherapy. I also have an intervention certificate in crisis prevention and suicide and an externship in Emotionally Focused Couples Therapy.
On a Personal Note…
When I'm not being social with my partner, good friends and family, I lead an active lifestyle that includes running, walking, and yoga. I also speak some French and have traveled to several wonderful countries in Europe, South and Central America and New Zealand.
If you want to find out more about what it's like to work with me, please visit my counselling approach page, or feel free to call me for a free phone consultation.
If you are ready to get started with Kaela click on the Book Online Now button below.