I have a confession to make, one that I can't say I am particularly proud of, and one that, as a relationship counsellor, I should know better and therefore be doing better. I was on the phone with my mom on Friday and she asked me what I was doing this that evening and what my husband was up to. I replied that I was trying to think of a topic to write about for this weeks blog and that my husband was celebrating a friend's birthday. She laughed and asked me if we ever actually see each other given the amount we are both working or busy with other commitments. You know it's bad when your own mom is telling you that you need to spend more time with your husband. The sad part is I know. I talk about the importance of date night every week when I am with my clients!
So I spent Friday night eating humble pie and realizing I need to stop trying to get just one more thing done and instead start setting up a regular date night.  This work life balance thing is harder than I thought!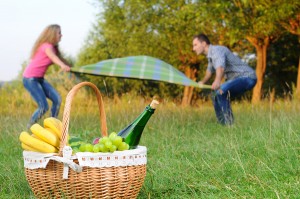 The truth is my husband and I do day to day really well. We eat dinner together almost every night and usually enjoy a favorite show or a run in the endowment lands. My lapse is when I convince myself that this is sufficient. We are very fortunate in that we still get along really well, have a ton of fun together and are each other's number one fan. Almost 10 years later I am incredibly grateful for our connection. But, as mom pointed out today, just because the car is running well doesn't mean you should avoid doing regular maintenance.
So what does this have to do with you? Well I am hoping it will serve as a reminder that in good times and in bad times you need to keep making that extra effort to celebrate your relationship. There will always be reasons why you can't, whether that be work, kids, you're tired or you're stressed. As a relationship counsellor I think I can say with certainty that I know what happens when we start prioritizing our to do list over our relationship.
So what commitment are you going to go back to making? When will you set aside all the things you feel you "need" to do and actually attend to what is most important? Just imagine how much more challenging that to do list would be if you didn't have your partner there to help you with it.
I'm off to go plan a date. Have any of you wonderful readers discovered any great picnic areas here in Vancouver?