I am sending this blog out at a different time than I usually do. Typically I post this first thing Sunday morning so that you can start your day with something but I wanted to offer something different today so I am sending it out in the evening instead.
Sunday's have always had a special place in my life. To me they represent connection, rest and a time to plan.
It represents connection because growing up, Sunday was always our family night where we would have dinner together and spend time catching up. I have tried to carry this tradition on as best I can in my life now, but it takes some reminding at times.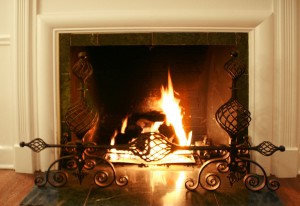 It represents rest because it is the end of your week and the perfect day to stay in bed a bit later, in your sweats a bit longer and to take some time off from the busyness that all of our lives seem to be nowadays.
It represents planning because it is the day where you get organized for your week ahead and get everything in order so that come Monday morning you feel like you are off to a great start.
I believe in these 3 things strongly because I feel they are what allow us to feel successful in our lives. We all need to feel successful in our lives. It is what gives us hope and encouragement to keep going.
Today is also the first Sunday of December – the last month of 2012 before a new fresh year begins.
So here is what I want you to do on this Sunday evening:
Take some time to Connect, Rest and Plan. Not just for the week ahead of you but for this last month. If you are struggling with an eating disorder what is one thing you told yourself you wanted to accomplish this year that brings you closer to recovery?
Who makes you feel at your best? How are you going to make it a priority to connect with them? What is one part of yourself you want to connect to this month and how are you going to create the time and space to do that?
Reflect on what your values are (outside of working hard) and take time off to focus on them and really live within them. Perhaps set a self-care goal that encourages you to slow down and take time to rest and be calm.
Set a plan for yourself. Sit down with something cozy, maybe it's a fire crackling in the background or a cup of your favorite tea, and ask yourself what you want and maybe even need this last month of 2012 to look like. Really take some time for this and be intentional about it. Everybody, including you, deserves to end their year feeling proud of themselves for making it through the year.
So tonight, take a break from it all and give yourself an hour of time for you. Connect to yourself, your goals, your hopes. Take time for rest, and self-care. And finally, plan and be intentional about this last month – after all it feels good to end the year feeling you have accomplished your goals!
I am off to go do just this with my cup of tea while sitting in front of my sisters fireplace. Wishing you a cozy December night