Sometimes we have issues in our relationships that we just can't see eye to eye on. Perhaps it is an issue that you have been having for a long time, or a new one you are just recently facing. Our wish is that we will resolve all our issues in one quick conversation but more often than not these issues can turn into perpetual problems. That sounds depressing but it isn't meant to. Rather it is about giving you permission to realize that you will face problems in your relationship that you may never fully resolve and this doesn't mean your relationship is doomed to fail. In fact, John Gottman, a relation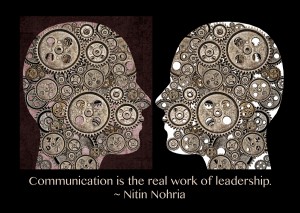 ship expert in Seattle, Washington has shown that 69% of problems that couples face can't be fully resolved.
Gottman discovered that the main causes of perpetual problems are fundamental personality differences or fundamental differences in your lifestyle needs. Because all couple's face these problems the key to working through them is to continue building a dialogue about them while also knowing when to put them to bed (at least for the night). We have to learn to tolerate the discomfort that can arise when an issue is perpetual because it means sometimes going to bed without everything neatly wrapped up.
Some helpful suggestions on how to work through these issues:
You want to know the ways in which these issues trigger you most.
Once you know this, it's important to have the conversation with you partner when you are feeling relaxed and able to manage the conversation in a constructive manner – not when you are already triggered, stressed or exhausted.
Know that you will have these conversations over and over again, that is why they are called perpetual problems but it is possible to make headway on them.
Discussing these issues and finding ways you can compromise is key. For example, if you need a clean space to feel good and your partner finds clutter relaxing, you will likely never get your partner to want or even maintain a clean house. You may, however, be able to get your partner to commit to keeping certain areas of the house clean, or commit to cleaning on certain days of the week etc.
Kindly remind one another of the compromises/commitments you made on these issues when the commitments start to slip or be forgotten (as they often do)
Creating a working dialogue on these issues (and about how you want to work through these issues together) so you don't slip into major discord each and every time.