What if we break up and he is the perfect partner to the next girl? What if she moves on and makes those efforts with her new guy?
These fears are some of the most common issues that arise at the end of a relationship and that can often cause someone to hold on longer than they should. We worry that the person who once seemed perfect, or alternatively that we believe can be "perfect" will be that way for someone else and we will miss out on all the beautiful opportunities that we had once hoped for our relationship. While the fear is really common, the likelihood of that happening is really slim. As much as we worry this will be the case, in the majority of cases the reality is that unless someone really chooses to do their own work, they bring the same bad habits forward with them into their new relationship.
We are each responsible for what we bring to a relationship. Our patterns are our patterns. It isn't that others can't affect change in us,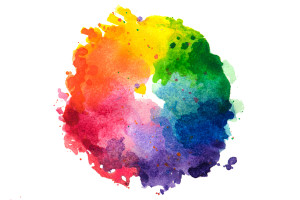 but if we are scare of intimacy, for example, in one relationship, we are going to be scared of intimacy in another. A client of mine once reffered to it as the color method. Each person is their own color, say one is yellow and one is blue, together they make green but if they each when their separate ways, they would still bring their color with them. If the yellow person met a red, they would make orange, but the yellow still brings yellow and that is still going to have an impact on the relationship.
I absolutely believe that there are people who are better suited to who we are/our color, than others. Some people can really speak our love language while others may just be fascinated with the idea of it. But just because some people are a better fit, doesn't mean the relationship will be without its struggles or that each person's destructive defenses won't act up at different times.
If you are at the end of a relationship, it is more important to focus on what you need to do to grow  so that you don't end up in the same type of relationship again and again instead of focusing on the fear that your ex may find someone better. Go be the person that is better – that is happier, healthier, more connected and more evolved in your relationship. Improve your relationship with yourself so that you don't settle for a partner that doesn't actually meet your needs. Improve your relationship with yourself so that you don't settle for being half the person you know you can and want to be.
It is normal to be anxious and fearful of the unknown if your relationship is coming to an end, so give yourself time to be sad and to mourn the future dreams you once had for the relationship. Then decide how you want to move forward, making the changes in yourself so that you can be as happy and connected as possible in your future relationship.