I am not entirely sure how to start this blog or how to describe this documentary. A client of mine told me I needed to watch it and, sadly, I delayed until recently under the excuse that I was busy. Little did I realize how impactful this movie would be on my understanding of myself, my clients, greater society and the continued need for change. This documentary moved me in more ways than I can mention and reminded me of how we need to stop making our bodies the obstacle to our own fulfillment and happiness.
I work in this world every week and it is easy for me to see the tree but sometimes miss the forest. While I am aware of just how big of an issue body hatred and shaming is, it continues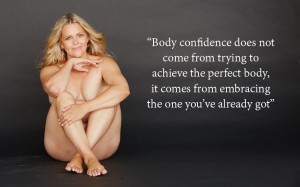 to sadden me to see just how many women are plagued with confusing their body for their worth. In the documentary Taryn Brumfitt travels all over the world to explore body loathing in different countries and the impact it is having on women's wellbeing. She speaks with some leading advocates about how we need to start seeing the more compassionate picture while also pointing to how greater society, social media and the media continue to perpetuate the issues that make so many women doubt themselves.
Through the documentary she has created a movement that I hope you will all consider joining. It's called the Body Image Movement .I know it is easy to talk about the need for things to be better and much more challenging to take that risk but I think if you watch the documentary you will start to realize the greater risk in continuing to hold yourself captive in a life of self hatred and body torment.
I think we could all use this movement in our lives, and continue to learn to love ourselves for who we are. So go watch the documentary (it's available on iTunes), and then join the movement .