While having a child can be one of the most remarkable, rewarding and truly incredible gifts you may ever be blessed with, I can't begin to tell you how many couples I see who come into my office after having a child feeling as though their relationship needs some support and/or adjusting. Having a child changes everything and where before there was only yourself and your pa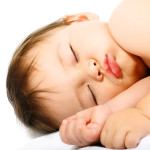 rtner to focus on, now there is a third (or maybe fourth or fifth) person that needs your attention almost all hours of the day. Having a child can affect so many parts of your relationship (time to connect, communication, your sex life just to name a few) and it takes a lot of patience, understanding and commitment to see the adjustment period through. Couples at this time are forced to grow, to get to know each other in this new way and to discover what it means for them to be a family.
One of the things that makes this adjustment period so difficult is the lack of sleep that comes with having a new baby. Lack of sleep has an effect on mood, sex drive, connection, appetite, brain functioning and emotional regulation are just the beginning. If you think of the impacts of long term sleep deprivation on an individual and a relationship, it can be pretty overwhelming.
So what can you do? Truthfully I think one of the best gifts you can give yourself, your relationship and your child is learning to create a sleep routine for your little one. It is very rare that I recommend someone (and am never paid or asked to do so) but I wanted to give the parents out there that are sleep deprived the name of someone who I personally know is excellent at helping go get children and families sleeping well and consistently. Amy at Compass Family Consultants has many years experience working with children and families helping them to develop healthy patterns and behaviours that move them forward. She has recently opened her own business and I have referred her to many friends and clients and hear nothing but FABULOUS things back. Routines are established, plans are made and couples go back to feeling connected and in love.
If you want more information click here to read more about what Amy and her team at Compass Family Consultants can do for you and your little one. I honestly believe it could be one of the best things you do for yourself and your relationship.