Every once in awhile an article comes around that really grabs my attention. Sometimes it's because it is filled with new information that I didn't know beforehand but more likely it is because it is filled with essentials that are easy to grasp and straightforward to implement.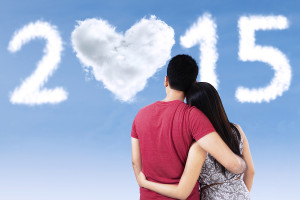 That is what happened when I started reading Clinton Power's most recent article about 10 things you should do for your relationship this year. Again I am not a huge New Years resolution kind of girl but these really stood out. They also had me questioning how I was investing in my own relationship as I realized number 4 (I will make my partner the go to person for all matters) and 5 (I will always greet my partner with enthusiasm) are things I struggle with.
This article made me realize that at times I can go to my friends with things before my husband because m friends and I process similarly which meets my immediate needs (even if it doesn't meet them in the long term). Additionally, at the end of a long day it can be easy for me to come home and focus on all that still needs to be done instead of first taking a deep breath and checking in to see how my he is doing and to share our day. These are things I need to work on. The best thing about this list is that all 10 things are easy to do. They aren't complicated, they simply require you to pay attention to them and then do the follow through.
We all can have periods in our relationships where we can get a bit lazy or not invest in ways we would like to. Sometimes that is hard to see because our own personal lives are so busy. Other times it's because we have simply gotten into the habit of taking our relationship for granted. This list is a healthy reminder of a few things we can do right now that will get our relationship back on track and leave us feeling more connected and committed to a fulfilling, healthy, successful relationship.
 Click Here To Read The Article
Which areas do you struggle the most? Where are you going to invest more effort starting now? Let me know in the comment section below.