Bonjour Mon Ami,
I am writing you this newsletter from Paris. It is our last morning here so I am trying to get in as many chocolate croissants as is humanly possible before departing on the next part of our honeymoon.
This weeks newsletter is going to be similar to my last weeks post so if you belong to both my Eating Disorder/Disordered Eating newsletter and my relationship newsletter this may sound rather repetitive. Having just gotten married a week ago today I am spending a lot of time reflecting and realizing how grateful I am for the many wonderful things in my life. So this newsletter is going to look a little different than the ones I usually send and instead of giving you "homework" so to speak I am going to say thank you for the role you play in my life every other Sunday.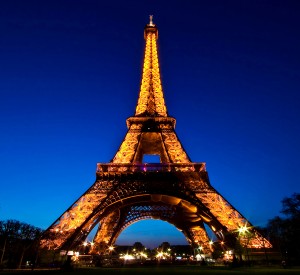 Thank you for the time you spend with me and for welcoming me into your inboxes every two weeks.
Thank you for letting me a be a part of your journey to recovery, it is an honor and something that means more to me than you will ever know.
Thank you for understanding that on some weeks I write about restricting and other weeks I write about emotional eating, even though one or the other won't always apply to you.
Thank you for inspiring me with your feedback and suggestions on what you love, don't love, and want more of.
Thank you for making me feel like a part of a community that encourages, supports and shares.
Most importantly, thank you for being you. If it weren't for you being you I wouldn't get nearly the joy out of being me. These newsletters mean so much to me and bring so much happiness to me life and I am incredibly grateful for your support.
Now because I'm a believer in always pushing ourselves to reflect and be our best selves (which in my world resembles homework!), give gratitude a shot. Spend some time reflecting on what you are grateful for and share it in the comment section below.
Sending you love from Paris,
Kaela