There are a lot of things I can wrap my head around when it comes to human behavior but harming innocent people, in particular children, is something I don't think I ever want to make sense of. Being in the field, I can of course understand mental illness, but that doesn't make it easier for me grasp events like these.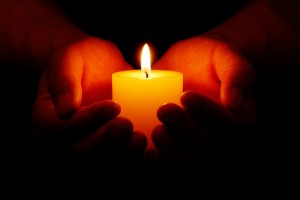 There are few things that come out of tragic events such as these that are positive. The tragedy is just too big. But it did cause me to take a moment and really reflect on the importance of valuing our relationships. We can get really caught up in the day-to-day stuff, or the things that annoy us, or (given the time of year) the consumerist needs that we lose sight of what is actually important.
I don't believe many people have the ability to live as though today were their last day. I know I sure don't, so asking you to do so would be hypocritical. It doesn't mean, however, that we can't use tragedies such as the Newtown shooting, to cause us to stop and look at our life and really ask ourselves if we are valuing what is truly important to us. The stuff that at our core we believe helps keep us alive…if not physically, then emotionally, mentally, spiritually.
Some of us are lucky enough to have one person in our life that helps give our life purpose, maybe you have more, but I would encourage you this holiday season, and every season thereafter, to focus on strengthening this connection. Invest in time well spent with those you love instead of making sure you have the perfect gift. Take time to reflect on the memories you have built and set a goal to build a few more. If there is something the Newtown Connecticut has taught us it is that sometimes forever ends sooner than we thought and we need to enjoy and really soak up each moment we are fortunate enough to have together.
Sending blessings and light to you and all those you love,
Kaela